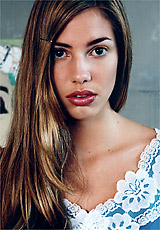 Our Website Fee's for our models are $250 dollars to put up the website and we charge $25 dollars a month to keep your site up and running as well as updated with any new pictures you might want to add.

What you get with your site:

1. You get to put your modeling comp card or 3 different modeling pictures of your choice on our webpage. (Any more than 3 pictures on the webpage costs $5 a picture)

2. Below your pictures will be a personal description of yourself showing all your stats in order for modeling agencies to see if your physical attritubutes are what they are looking for.

3. We will put a LOCATION in which you are willing to travel field, so that you may tell us all the places that you would specificially be interested in finding an agency at.

4. We are affiliated with a world wide network of agents and clients so they will get a first hand look at yours as well as other models on our site. We work really closely with agencies in Los Angeles, California!

5. An all around professional looking online modeling portfolio that will reflect your work well. We are a very professional company so we work hard to make sure your online portfolio looks great because the better you look as our clients, the better we look as a business!

NOTE: Please when considering the price of our package keep in mind that we are one of the cheapest agencies as far as financial matters go in the tri-state area! Not to mention if an agency shows interest in you and you are recruited you could make up to $200 dollars in your first hour of work in a photo shoot!

Thank you and we hope you join our team today and let us help you achieve your modeling dreams!!!